BIOGRAPHY | DISCOGRAPHY | NEWS & MEDIA | PRESSKIT | BOOKING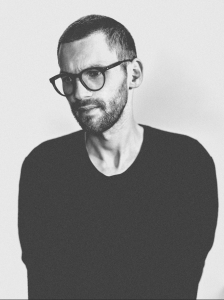 BIOGRAPHY
It is merely impossible to not call electronic producer and live act Johannes Brecht a "real musician".
His childhood and adolescence is deeply rooted in classical music; countless first prizes in national competitions followed by stellar university degrees as Jazz bass player and pianist seemed to have forecast his fate as instrumentalist pretty clearly. But, as usual when you make plans, suddenly life happens.
In his case it's the love for electronic music, which he discovered in 2013 – and which luckily threw all his previous plans overboard. For then, as Jazz and classical music moved way into the background, the electronic music artist Johannes Brecht was born.
First EPs on Mule Musiq, Pokerflat Recordings and Sunday Music were followed by collaborations with Stimming and Henrik Schwarz as well as multiple releases on Solomun's label Diynamic Music.
Most notably was the elegiacally light track "Voix Grave" from 2016, which hit #1 in Beatport's "Deep House" chart. Its successor "Page Blanche" found its way into the computer game giant "Grand Theft Auto V".
Johannes Brecht prefers to keep his private life to himself, while his music he loves to present on all sorts of stages. Be it in a flowstone cave, devoid of all audience, for the French live streaming pioneers Cercle (https://www.youtube.com/watch?v=r3mvWD8ls-E) or on the legendary "Turmbühne" of Fusion Festival in Germany in front of 20.000 people. His music remains the same – the electronic oeuvre never fully conceals his classical roots.
The good thing is that his string and wind arrangements are able to do much more than they were back in the days, and that is to make people dance. Some journalists refer to it as "Chamber Techno", he just calls it "my music".
From his native Stuttgart out into the whole world he now tours with his live set: from Exit Festival in Serbia to Tomorrowland in Belgium, from underground clubs like Trouw in Amsterdam or KaterBlau in Berlin, Cityfox events in New York City, to extensive North and South America tours. For the live act Johannes Brecht has found a home in the world of electronic music.
His affair with the piano he expresses in his "Imperfect Moments" series, which he releases exclusively on Spotify since 2018. His passion for Jazz he carries into the experimental duo "Brecht/Lillinger".
On the great stages of this world you will always be hearing the electronic music artist Johannes Brecht, as this is where his creative energy coalesces. Almost as if it had all been planned out…

WEB | FACEBOOK | SOUNDCLOUD | TWITTER | INSTAGRAM | RESIDENT ADVISOR